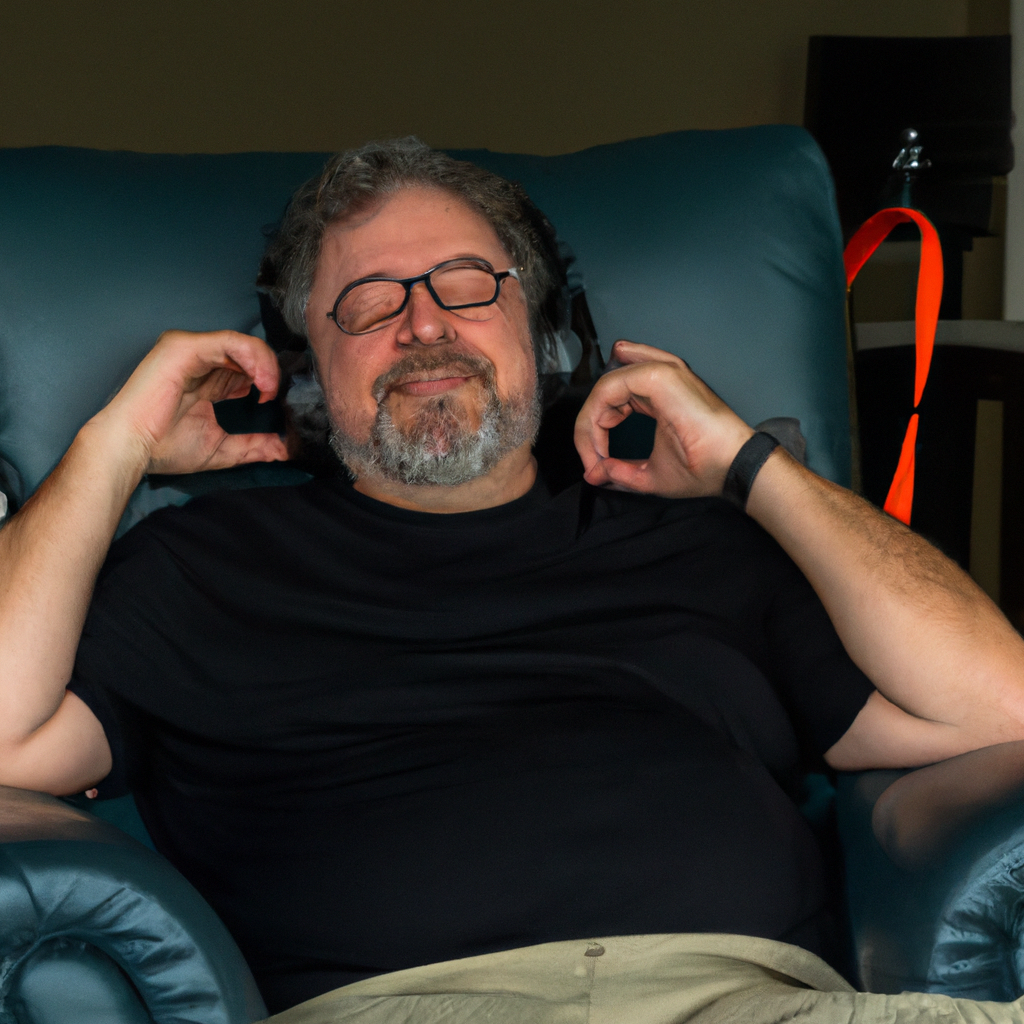 How to spend your time with music: 26 things to do while listening to it
Music can be fun, but it can also be a great way to get more done. Here's a list of 26 activities you can do while listening to tunes:
Clean house
Go for a jog
Write in journal
Draw/paint
Cook
Do yoga/meditation
Study/read
Do puzzles
Take a bath
Learn something new
Play an instrument
Call a friend/family
Organize closet/workspace
Exercise
DIY project
Send a letter/email
Plan day/week
Explore music
Write poetry
Solve puzzles
Play board/card games
Craft/knit
Garden/yard work
Research family tree
Plan a trip
Enjoy the music & daydream!
Listen and Relax
Music is a great way to unwind. If you're feeling stressed or just want to chill, there are plenty of things to do with your favorite tunes playing.
Try reading a book while listening to your favorite music. Or why not make a masterpiece? Here are some ideas to maximize your music time:
Listen to chill music
Chill music is great for relaxation and stress relief. So why not make the most of it? Try these things while listening to music to boost relaxation and creativity:
Go for a walk and take in the views.
Have a relaxing bath or shower.
Meditate and focus on breathing.
Draw or paint something inspired by the music.
Read a book or journal.
Do some gentle yoga or stretches.
Bake something sweet or cook a meal.
Declutter your living space with upbeat music.
Take a nap or let your mind wander.
Next time you put on chill tunes, add some of these activities for an even better experience.
Meditate to music
Meditation is a good way to de-stress and chill. Here's a practice to try while listening to music:
Find a calm, comfy spot to sit or lie down.
Put on your headphones and play some soothing music at a moderate volume.
Close your eyes and focus on your breathing – inhaling and exhaling deeply.
When your mind starts to wander, bring it back to your breath and the music.
Pay attention to the sounds and melodies of the music. Let your body and mind fully relax.
Keep going for 10-15 minutes or as long as you wish.
Pro Tip: Experiment with different genres of music to find what works best for you. Classical or instrumental music can be calming for some, while others may prefer ambient or nature sounds.
Take a relaxing bath or shower with music
Unwind and de-stress with a relaxing bath or shower! Here are some tips to enhance your experience:
Choose music that fits your mood – calming, uplifting, or energizing?
Invest in a waterproof speaker to keep your devices safe.
Create a playlist of your favorite songs, or listen to an album – fully immerse yourself.
Dim the lights or use candles for a soothing ambiance.
Experiment with different water temperatures, bubbles, and bath salts for a luxurious experience.
Take the time to disconnect and focus on yourself.
Just a few minutes of self-care can help you rejuvenate and re-energize for the week!
Be Productive
Tune in to music and make the most of your time! Listening can help you stay focused and productive. Studies show that music does aid productivity. Here are 26 ideas for combining both activities and increasing your productivity with music.
Clean the house while listening to music
Cleaning your house while jamming to music is a great way to be productive and lift your spirits at the same time. Here are other tasks you can do while listening to music to make the most of productivity and pleasure:
Exercise indoors.
Bake and cook your favorite dishes.
Enjoy a relaxing bath.
Arrange and organize your wardrobe.
Do some yoga or meditate.
Take a walk or hike in nature.
Paint or doodle.
Keep a diary.
Master a new language.
Do a puzzle or play a game.
Have a photoshoot for social media.
Look through your favorite websites and blogs.
Knit, crochet, or sew.
Plan and book an upcoming trip.
Take on a new hobby or skill.
Tackle a DIY project.
Watch a movie or show.
Clean and organize your home.
Weed out your digital files.
Map out your weekly or monthly schedule.
Get in touch with a friend or family member.
Read a book or magazine.
Do some gardening or plant care.
Practice a musical instrument.
Find out about a new topic via podcasts or audiobooks.
Research and donate to a charity.
Pro-tip: Make playlists according to the task at hand to boost focus and motivation.
Cook or bake with music
Cooking or baking with music? Fun and productive! A soundtrack to your culinary creations. Other ways to spend time with music? Here we go:
Exercise – Start the day with a workout. Upbeat music to motivate!
Cleaning – Energetic music and singing makes chores less tedious.
Painting or drawing – Classical or instrumental music to inspire creativity.
Reading – Background music to enhance the experience.
Gardening – Stimulate your senses with nature sounds or soothing music.
That's not all! Music is a great way to make the most of your time, no matter the activity.
Work on your hobby with music in the background
Include music while working on your hobby. This can boost productivity and creativity. Here are a few activities to do while listening to music. They'll help you use your time well and have a blast with your hobby:
Painting/drawing
Writing/journaling
Cooking/baking
Sewing/knitting
Cleaning/organizing
Exercising/stretching
Meditating/yoga
Reading/studying
DIY projects
Video games/puzzles
Goal-setting
Gardening/plant care
Music instrument practice
Poem/lyrics writing
Scrapbooking/card-making
Jewelry/crafts making
Learning a new skill/language
Volunteering/community service
Researching/exploring new ideas
Building/renovating
Relaxing/bath
Scheduling planning/organizing
Board game/puzzles
Hosting social events
Movie/documentary watching
Sightseeing/exploring your city.
Time to have fun with your hobby while listening to music!
Be Active
Music: More than just sound! Get productive and have fun. Try these 26 activities. Listen to music while doing them. Whether you want a new activity or to get fit, here are great ways to enjoy music and stay active.
Take a dance class and learn a new style to your favorite music.
Try karaoke with friends or online.
Create a playlist of upbeat music and use it for your workout routine.
Attend a concert or live music event in your area.
Join a community choir or band.
Start a lip-sync battle with your friends.
Learn how to play a musical instrument – there are plenty of online tutorials available.
Have a music-themed game night with friends or family.
Try a combination of yoga and music for a relaxing session.
Go for a walk or run with music in your ears – it can motivate you and make it a more enjoyable experience.
Organize a music trivia night with friends or family.
Try painting or drawing while listening to soothing instrumental music.
Make a music video or short film set to your favorite song.
Try a virtual reality music experience.
Attend a music festival or outdoor concert.
Learn how to DJ and create your own music mixes.
Try a music escape room game with friends.
Design a fashion collection inspired by your favorite songs or artists.
Attend a musical theater performance.
Try a new type of cuisine while listening to music from that culture.
Read a book about your favorite artist or genre of music.
Take up a street art project with a music theme.
Organize a music listening party with friends or family and discuss favorite songs.
Do a music-themed crossword or puzzle.
Try a meditation session with calming music in the background.
Exercise while listening to music
Listening to music while exercising is a great way to make working out more enjoyable. It can motivate you, increase your endurance, and take away your tiredness. Here are some exercises you can do while listening to music:
Running or jogging: Speed up around your neighborhood or park with upbeat, fast music!
Dancing: Put on your favorite song and let's get grooving! Dancing is a fun way to get fit and improve your coordination.
Cycling: When cycling outdoors or on a stationary bike, music can make it more exciting. Fast tempo songs will keep your energy up!
Strength training: Lifting weights or doing bodyweight exercises can be boring, but tunes will help you power through. Pick songs with a beat that follows your workout pace.
Choose motivating music and enjoy your workout!
Dance to your favorite tunes
Dance to your fav tunes! It's a great way to be active and enjoy music. Plus, here are some more things to do while jamming:
Clean your house – make it fun with music.
Go jogging/walking in the hood.
Take a relaxing bath or shower.
Paint or do other art.
Cook a meal or bake a dessert.
Write in a journal/brainstorm creative ideas.
Practice yoga/stretching.
Meditate/breathe deeply.
Garden/tend to plants.
Learn a language/improve vocabulary.
Play music/sing along.
Nap/catch up on rest.
Organize your closet/workspace.
Play/walk your pets.
Do a puzzle/board game.
Learn a skill/hobby.
Call a friend/family member.
Spend time with significant other/plan date night.
Clean car/go for a drive.
Watch a movie/binge your fav show.
Read/listen to an audiobook.
Shop online/browse stores.
Enjoy nature – hike/bike/etc.
Take a bath/sit in a hot tub.
Volunteer/do community service.
Practice self-care – masks/nails/bubble bath.
Pro tip: Make playlists for each activity – stay motivated!
Go for a walk or run with music
Heading out for a stroll or run with music is a great way to stay fit while listening to your favorite songs. Music can enhance your mood, boost your stamina and even help you maintain your speed. Here are some tips to maximize your music workout:
Pick tracks with a fast tempo to stay motivated and energized.
Time your steps to the beat to keep a steady pace.
Make a playlist that fits your workout duration. This stops you from having to search for new music while you're out.
Think about using wireless headphones, no cords getting in your way.
Be mindful of your surroundings and stay safe when listening to music outdoors. Keep the volume low so you can still hear approaching traffic and other sounds.
Lastly, have fun! Sing along, dance if you feel like it, no one's judging! Pro tip: Try different genres of music to make your workout fresh and exciting.
Be Creative
Ever think about maximizing your time while listening to music? If so, this article is for you! Music is a mighty tool when used right. It can energize, motivate, give calmness, and spark creativity.
Let's explore some activities you can do with music!
Paint or draw while listening to music
Paint or draw while grooving to tunes! It's a great way to get your creative juices flowing and express yourself via art. Syncing your creative flow with the music will make your artwork more lively.
Here's how to get going:
Pick a playlist that motivates and suits your desired atmosphere.
Keep a sketchbook/canvas close. Let your creativity flow with the music.
Try different paint/drawing mediums, e.g. watercolor, acrylics, pastels, or pencils.
Let the rhythm, melody, and lyrics influence the colors, shapes, and movement in your artwork.
No need for perfection, focus on the process and savor the music.
Pro tip: Design a series of paintings/drawings inspired by different music genres/playlists. This can help you hone your artistic skills and music taste.
Write while listening to music
Writing while jammin' to music is a great way to be creative and productive! Here are some other ways to enjoy music:
Make an upbeat playlist of your favourite tunes.
Get up and dance! It's a great way to release endorphins.
Sing karaoke – solo or with friends!
Write down song lyrics that mean something to you, and figure out their meaning.
Learn or improve your instrument skills.
Listen to calming music to relax or meditate.
Have a listening party with friends – share songs and the stories behind them.
Create a music video or short film inspired by a song.
Write a story or poem based on a song.
Use music as your workout soundtrack to stay motivated.
The list goes on! There are endless ways to make music part of your life in a fun and fulfilling way.
Create a new playlist or mixtape
Crafting a unique playlist or mixtape can be a fun and satisfying experience. Here are some tips to get you going:
Pick a theme or mood. Is it for a special event? A certain genre? A particular atmosphere?
Choose your songs carefully. Think about the order, how they flow together, and how they complement each other. Mix up new and old tunes or vocalists.
Experiment with various genres or music types. Try something new and change up your regular listening habits.
Share your playlist or mixtape with others. It can be a great way to communicate with friends, family, or music fans.
Most importantly, have fun. Creating a playlist or mixtape is a great way to take it easy, express yourself, and discover new music.
Pro tip: Use streaming services like Spotify or Apple Music to easily make and share playlists.
Learn New Skills
Music is a great way to unwind and relax. It can also help you learn new skills! Use music as a motivator to stay focused and get things done. Let's explore the possibilities of honing new skills while listening to music. You can:
Learn a new language
Learn to play an instrument
Write a song
Music is a great tool for learning!
Learn a new language with music
Learning a language with music is fun, effective and engaging. Here's how:
Listen to music in the language you want to learn, often.
Focus on the lyrics and attempt to translate them into your native language.
Sing along to the music and match the singer's pronunciation and intonation.
Research the song lyrics to improve your vocabulary.
Use music apps that have foreign-language lyrics and translations.
Join language learning communities and use music to practice your speaking and listening skills.
Music is a great tool for language learning, engaging more than one sense. So why not give it a go?
Study or read with background music
Listening to music while studying or reading can improve focus, memory, and productivity. Here are tips to get the most from it:
Select instrumental music without lyrics to keep language processes in the brain from competing.
Avoid music with sudden changes in volume, tempo, and mood; these can be distracting.
Keep the volume low-moderate to enhance concentration and protect hearing.
Use background music to mark the start and end of your study/reading. This trains the brain to focus.
Mix genres and artists to figure out what works best.
Every learning style is unique, so adjust your music to suit personal needs. Pro tip: Classical music is known to aid cognitive function.
Practice an instrument or sing along to your favorite songs
Improve your musical abilities and enjoy the benefits of music therapy by practicing an instrument or singing along to your favorite songs!
Here are some tips for beginners:
Choose an instrument that interests you – guitar, piano, or violin. Start with basic chords or scales and increase your skills gradually.
Find resources online for tips, techniques, and songs to practice.
Sing along to your favorite songs to improve pitch, tone and rhythm. Aim to match the singer's pitch and timing, and record yourself to track progress.
Connect with other musicians by joining a local music group or club. Experience new genres and styles by attending concerts, shows, or festivals.
Frequently Asked Questions
Q: How can I incorporate music into my daily routine?
A: Try listening to music while doing household chores, exercising, or during your daily commute.
Q: What are some fun activities to do while listening to music?
A: You can dance, draw or paint, write, cook or bake, practice a musical instrument, or simply relax and enjoy the music.
Q: Can listening to music help me focus while studying or working?
A: Yes, listening to instrumental or classical music has been proven to increase concentration and productivity.
Q: What are some ways to discover new music?
A: You can explore new genres, ask for recommendations from friends, listen to curated playlists on music streaming platforms, attend concerts or music festivals, or follow music blogs and social media pages.
Q: How can I make listening to music a social activity?
A: You can host a listening party or karaoke night with friends, attend music concerts or festivals together, or collaborate with others to create a collaborative playlist.
Q: What are some benefits of listening to music?
A: It can improve your mood, reduce stress and anxiety, boost your energy levels, improve your memory and focus, and even enhance your physical performance during exercise.